Providing Guidance Through the Many Phases of Owning a Business
The process of starting a business, growing it, and enjoying the rewards as it reaches maturity is as complex as any undertaking. With the many considerations of operating a business and generating new sales, the financial aspects can sometimes seem burdensome. The ever-changing tax code can also create challenges for business owners focused on achieving profitability. Shallo, Galluscio & Bianchi, CPAs, P.C. provides a full range of business accounting services, including cash flow management, internal control planning and payroll services to handle these details while you concentrate on the tasks at hand.
Startup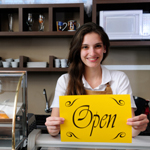 When you start your new business, there will be a number of necessary items to "check" off your list. Deciding on the appropriate classification is one of the first that you should consider. There are numerous financial distinctions between a sole proprietorship, an LLC, or a corporation. Having a quality accountant can help you understand the differences and choose the one that's most appropriate.
Before you begin operating your new business, you should also establish how you will handle your accounting. Payroll, invoices, received payments, expenses and accounts receivable/payable are just a fraction of the many variables a business must encounter. Shallo, Galluscio & Bianchi, CPAs, P.C. will ensure organized and efficient handling of all these issues.
Growth
As your business finds its feet and begins to grow, your priorities with respect to cash flow will also change. Hiring new employees or expanding into new markets means navigating into new financial territory. In this phase, it is vital to understand your capabilities and encumbrances to avoid making risky decisions about the future of your business.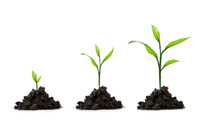 Understanding your true tax liability, including utilizing all appropriate credits and deductions for your industry and your company can also be vital to maximizing your own bottom line and having more to invest in growth. Too many businesses neglect the exhaustive research needed to stay abreast of possible changes from year to year. Our experience working with a variety of industries will ensure you do not miss out on these important opportunities.
Internal control planning is essential as business transitions from startup to a thriving entity. As more people enter the operations of company, the need for a solid organizational structure cannot be undersold. By ensuring that all arms of your business are working towards the same goals, you can minimize waste and the potential problems down the line.
Maturity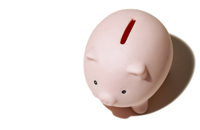 When your business hits its stride and matures to profitability, all of the factors described in the growth phase remain important. In addition, the possibility of mergers or acquisitions of other businesses will require careful attention to detail. Our experienced team can provide full business valuations and advise you on the cost-benefit analysis of these potential deals.
Shallo, Galluscio & Bianchi, CPAs, P.C. also provides complete bookkeeping and periodic reporting services according to the timetable most convenient for your company. We are always available to provide you the tools necessary for maintaining a successful business.